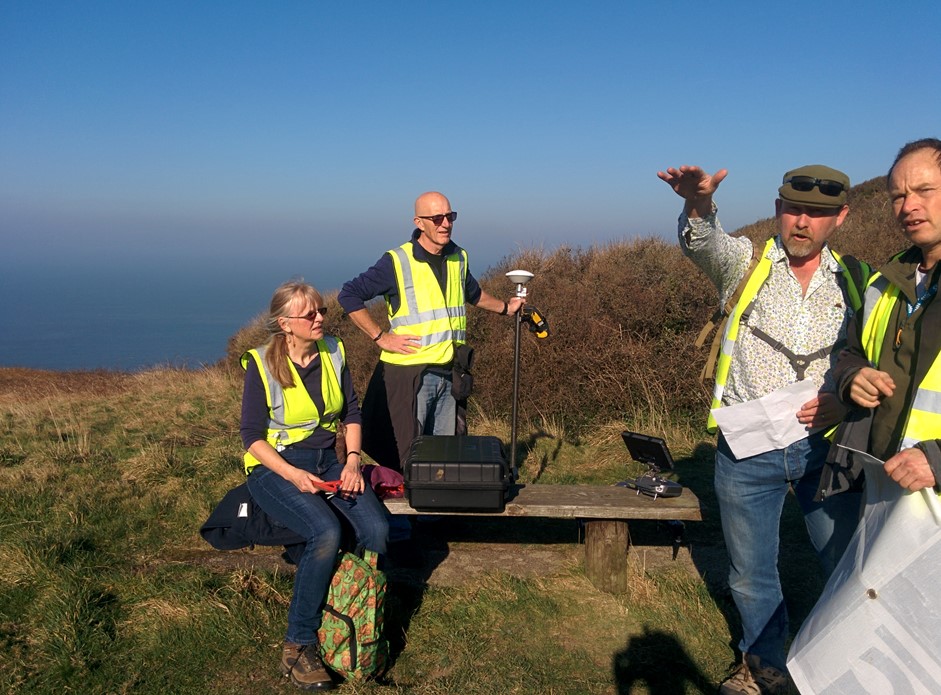 In December 2019 , the North Devon Coast Area of Outstanding Natural Beauty (AONB) were successful in a  funding to the Monument Management Scheme (MMS) to deliver a range of  activities at  Iron-Age hillforts along the AONB coast.  
Awarded and administered by Historic England,  the Monuments Management Scheme is a grant funded partnership scheme to enable work with local authorities and other trusted partners.  The grant covered improvements to the condition, management and  understanding of Scheduled Monuments and designated heritage assets. MMS often involve opportunities to engage volunteers and members of the public ,as well as contractors and consultants. Projects can also cover a numbers of sites over a period of time, in order to better secure their future.
The North Devon AONB MMS focussed on the recording and surveying of a number of coastal sites as well as physical improvements to the condition and management, undertaken by volunteers and community groups.
The portfolio of sites included Bucks Mills, a hilltop enclosure, three cliff-top iron-age hillforts, at Embury, Windbury and Hillsborough, and the impressive Clovelly Dykes.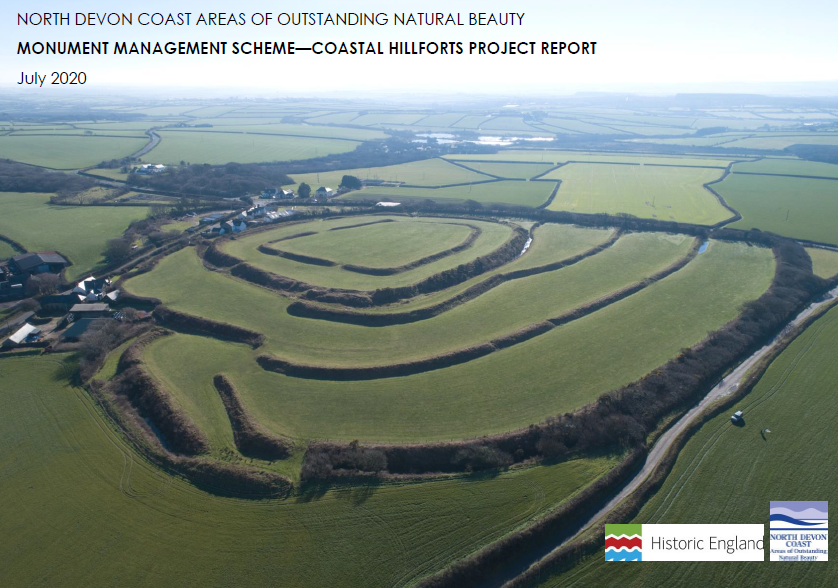 Download the Monument Management Scheme Report here and you can see more information about these sites on our Iron-Age Hillforts  webpage.
 The project was supported by the Historic England Monument Management Scheme.

Gallery