Sustainable Development Fund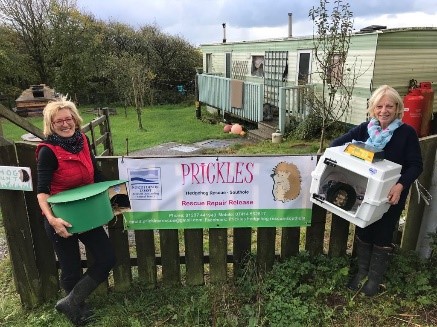 The North Devon Coast National Landscape has a Sustainable Development Fund providing small grants to support local projects that help to deliver actions and objectives in the 2019-24 Management Plan. Projects must contribute to the environmental, community, economic or social benefit of the National Landscape and are open to community groups, parish councils, agencies, farmers and businesses.  Download our 2023-24 grants flyer or see the SDF Guidance Notes for more details.
What grants are available?
Grants can be awarded from £100 up to £4000 for an exceptional project. If you are applying for a small grant (£500 or under) we do not expect you to provide match funding, although it is always welcome. If you are applying for larger grants (over £500), we would expect you to provide some match funding, some of which can be in-kind volunteer time contributions as well as cash. Business applicants will be expected to contribute cash match funding and to demonstrate a wider public benefit from the project, not just a commercial benefit. Grants are paid in arrears, once projects are completed.
This year (2022-23) our grant scheme is open to projects meeting any of our 2019-2024 AONB Management Plan priorities.

Please note that any projects involving physical works to a place or building need to be located within our boundary unless providing connectivity for wildlife or people to the National Landscape. To see a map of the National Landscape area visit our home page. 
Please contact Laura Carolan on 01392 388628 or laura.carolan@devon.gov.uk if you would like to discuss a potential project or submit an application.
Projects supported by SDF and Nature & Climate Challenge Fund 2023-24
Resources