Objective: To conserve, enhance, and understand the historic and cultural features of the AONB
The long social and cultural history of North Devon is reflected in the landscape, shaped by centuries of farming practices as seen in the strip field systems, hedge banks with facings of slate and stone or remnants of orchards and soft fruit production. Human habitation of the area stretches back to pre-historic times with ancient burial mounds, coastal hillforts, historic farmsteads, remote fishing villages and ancient landscape features. The maritime and agricultural heritage are reflected in local culture and traditions often linked to the seasons or particular historic events. The remoteness of this landscape at the periphery of South West England and its protection through landscape designations, has ensured that many historic features are still visible today whether from the iron age or from the Cold War in the 1950's. There are 25 scheduled monuments in the AONB, 413 listed buildings, 12 conservation areas and one registered Historic Park and Garden.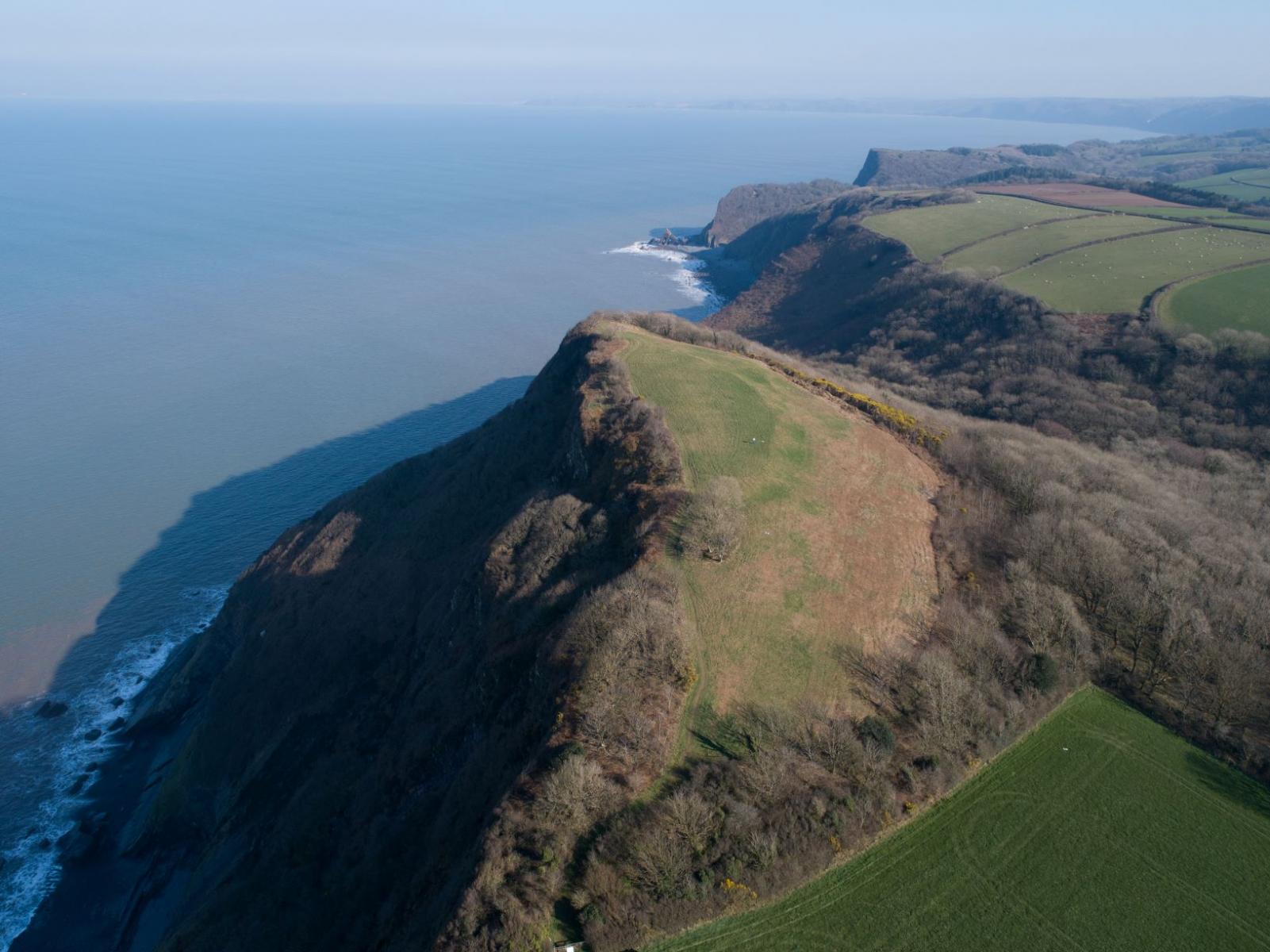 The National Mapping Programme carried out analysis of historic hard copy photos (e.g. from the 1940's, click here), lidar and archaeological aerial surveys of the North Devon AONB in 2013 and identified 1100 new monuments. These included a possible southern extension of the iconic Iron Age hillfort of Clovelly Dykes, the effect of military action on the landscape such as explosions at Northam Burrows and fish weirs and hulks from the eighteenth century onwards. Full details are available on the Devon Historic Environment Record or the Heritage Gateway record of historic sites and buildings. Historic Landscape Characterisation is a method for understanding and mapping the landscape that we see today with reference to its historical development, using digital maps. The AONB has been analysed at four levels and data is available on the Devon Environment viewer.
Other Links