There are five Iron-Age hillforts in the North Devon Coast National Landscape.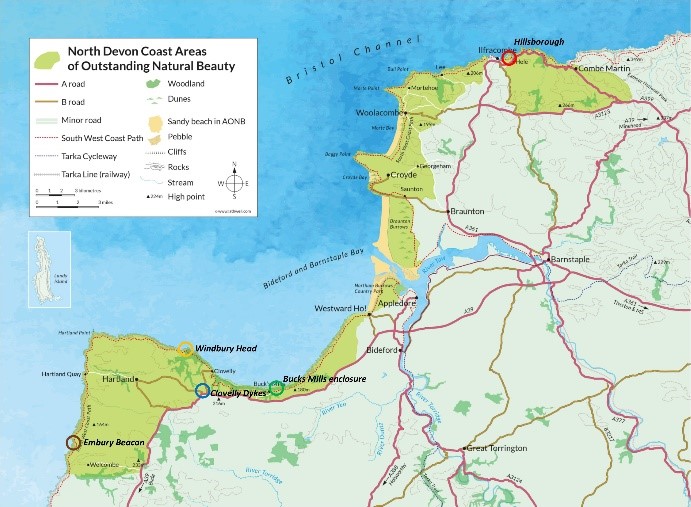 Hillforts generally date to the Iron Age, a period between the 6th Century BC and the middle of the first Century AD.
The term 'hillfort' is misleading. Not all hillforts were built on hills, and neither were they necessarily defensive. Hillfort were also an expression of status – they were places to see and be seen.
In the National Landscape most hillforts are found on the rocky coast of the Hartland Peninsula. They also appear to be located near to the few safe havens where it would have been possible to land a boat, so these coastal, cliff-top hillforts could have been focal points for trade by sea. Two of the hillforts, at Winbury Head and Embury Beacon, hang precariously on the edge and are slowly disappearing due to coastal erosion.
To find out more about the Iron Age monuments in the North Devon Coast National Landscape, click on the site specific links below;