In the remote and undeveloped parts of the North Devon Coast AONB many heritage features can still be seen, whether from ancient times or more recent historical events.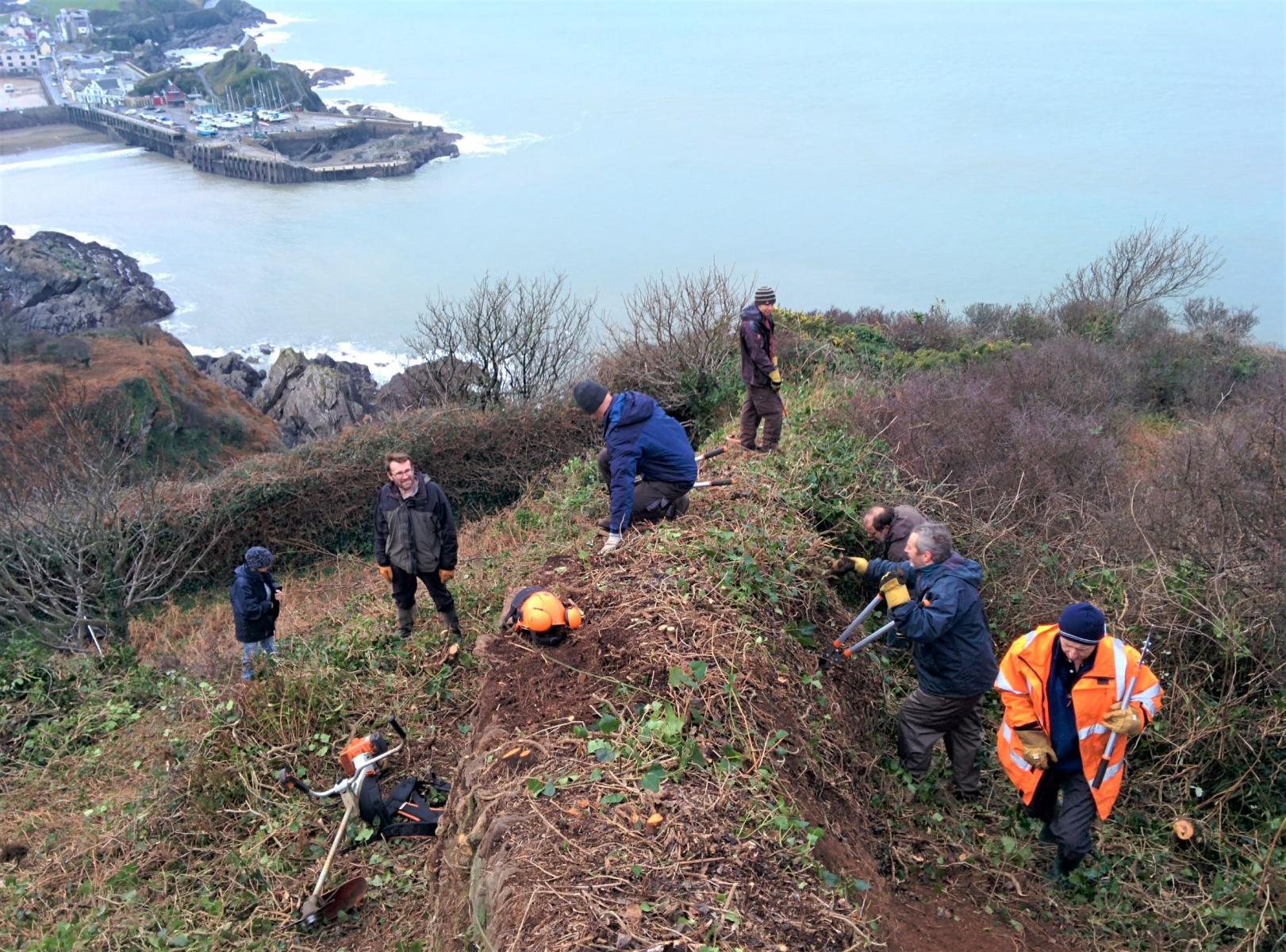 These range from ancient monuments, such as prehistoric standing stones and iron-age hillforts, to medieval landscape features, listed buildings and World War II remains.
However, much of this heritage is at risk from environmental impacts, lack of official protection and

 

lack of public awareness.
The Coastal Heritage Project was a project supported by the National Lottery Heritage Fund between 2018-20, to conserve, enhance and celebrate the distinctive history and archaeology of the North Devon Coast Areas of Outstanding Natural Beauty.
To discover
our c
oastal
h
eritage and find out what we're doing to help conserve it, click on the theme areas below.
The project was match-funded by the following partners.

Find out more
Iron Age
Find out about the Iron Age remains within the North Devon Coast AONB
find out more >
Monument Management Scheme
The Monuments Management Scheme is a grant funded partnership scheme awarded by Historic England
find out more >