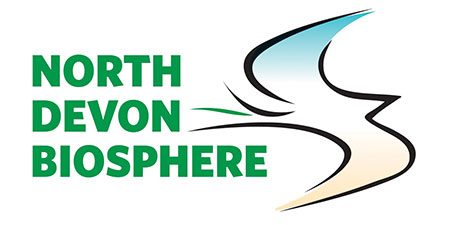 North Devon UNESCO Biosphere Reserve
Biosphere Reserves are designated by UNESCO to be sites of excellence for demonstrating sustainable development on a bio-regional scale. The reserves have 3 functions:
Conservation of ecosystems, habitats, species and genetic diversity
Development that is environmentally, economically and socially equitable
Knowledge management to promote learning and understanding to be an example for the local and international community.
They are structured with 3 zones: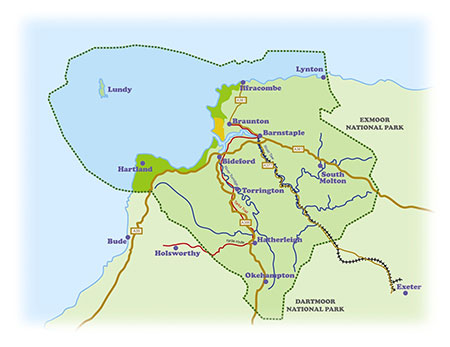 Core area: highly protected ecosystem of bioregional significance – Braunton Burrows and part of the Taw-Torridge estuary
Buffer Zone: an area where land/sea management is sympathetic to the conservation of the objectives of the core area – a large part of the AONB and remaining estuary
Transition Area: denoted by the extent of the ecosystems where sustainability will be a key aim of the community – from Exmoor to Dartmoor and out to Lundy across much of northern Devon, including the full Taw and Torridge river catchments.
The interests of the Biosphere Reserve and the AONB have much in common, ranging from biodiversity, conservation and cultural heritage to land management, adaptation to climate change and ecosystems services. The AONB is at the heart of the Biosphere Reserve and both bodies are required to produce Management Plans that complement each other.
Projects