Coastal Creatures is an exciting two year project which focuses on the diverse marine and coastal natural heritage of the North Devon Coast Areas of Outstanding Natural Beauty (AONB).
Coastal Creatures will provide citizen science opportunities to identify, record, enjoy and learn about the varied flora and fauna of these diverse intertidal and coastal habitats. The project's activity will focus on four beaches along the AONB coast with a range of habitats and species that are suitable for different audiences, learning levels and styles. The focus beaches are Northam Burrows, Croyde Bay, Lee Bay and Combe Martin.
Our education and interpretation officer will work with schools, community groups, volunteers and partner organisations to organise a range of species identification, recording training and specialist surveying techniques. This will support mass and targeted surveying of coastal species to increase our knowledge, establish new wildlife groups and develop linkages between local natural history collections and the natural environment. Beach cleans will reduce negative impacts on coastal wildlife and leave coastal habitats in a better condition. Learning materials and interpretation about coastal wildlife will provide an ongoing legacy to sustain a culture of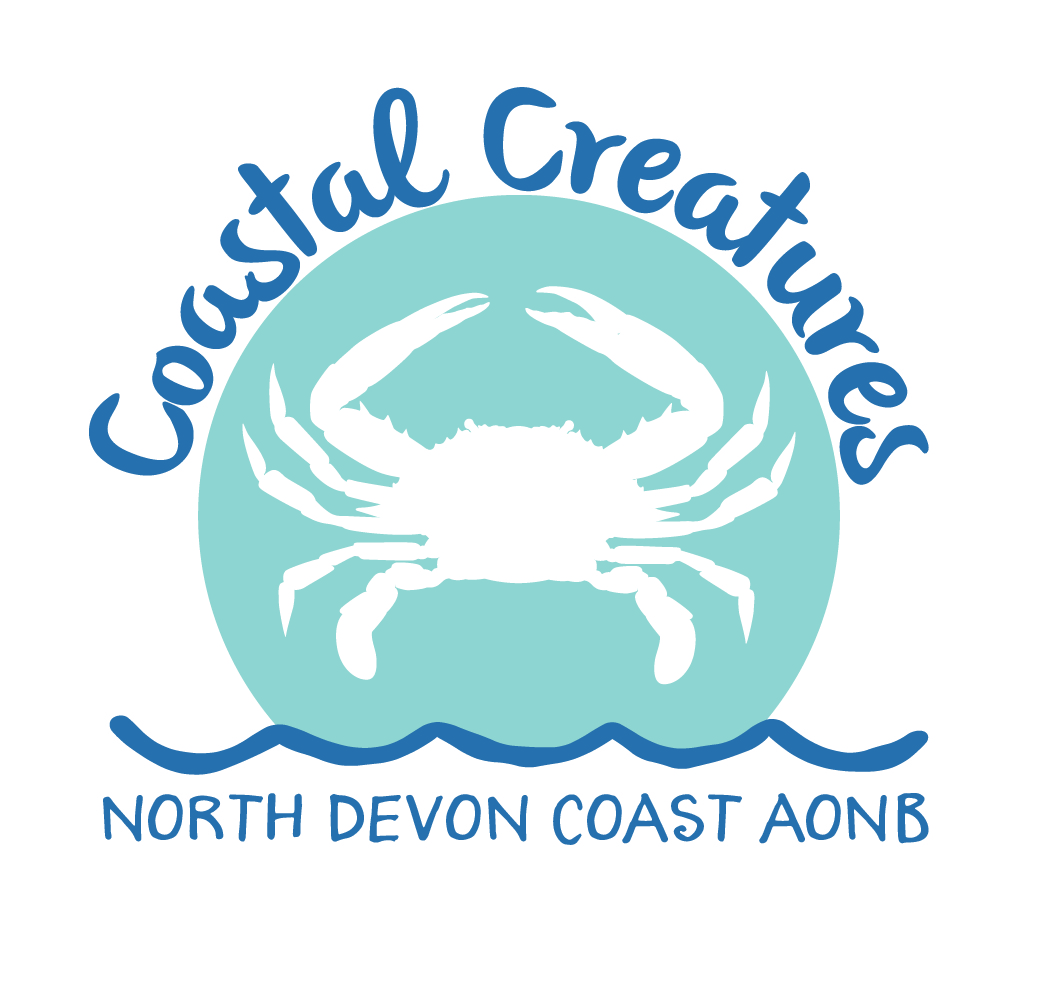 wildlife recording, engagement and protection amongst those who live in or visit the North Devon Coast AONB.
Due to the success of a previous North Devon Coast AONB project called Clean Marine, we wanted to continue working with communities, groups and businesses to clean the beaches of the North Devon coast. Coastal Creatures will be running extreme beach cleans to the less accessible beaches as well as promoting '2 minute beach cleans', supporting beach care groups and engaging schools with their local beach.
Coastal Creatures is very generously supported by the Heritage Lottery Fund. We are also very appreciative of Tesco Bags of Help which are supporting beach cleans along the North Devon coastline.
Gallery