Coastal Creatures was a two year project (July 2016 – Septmber 2018) which focused on the diverse marine and coastal natural heritage of the North Devon Coast Areas of Outstanding Natural Beauty (AONB).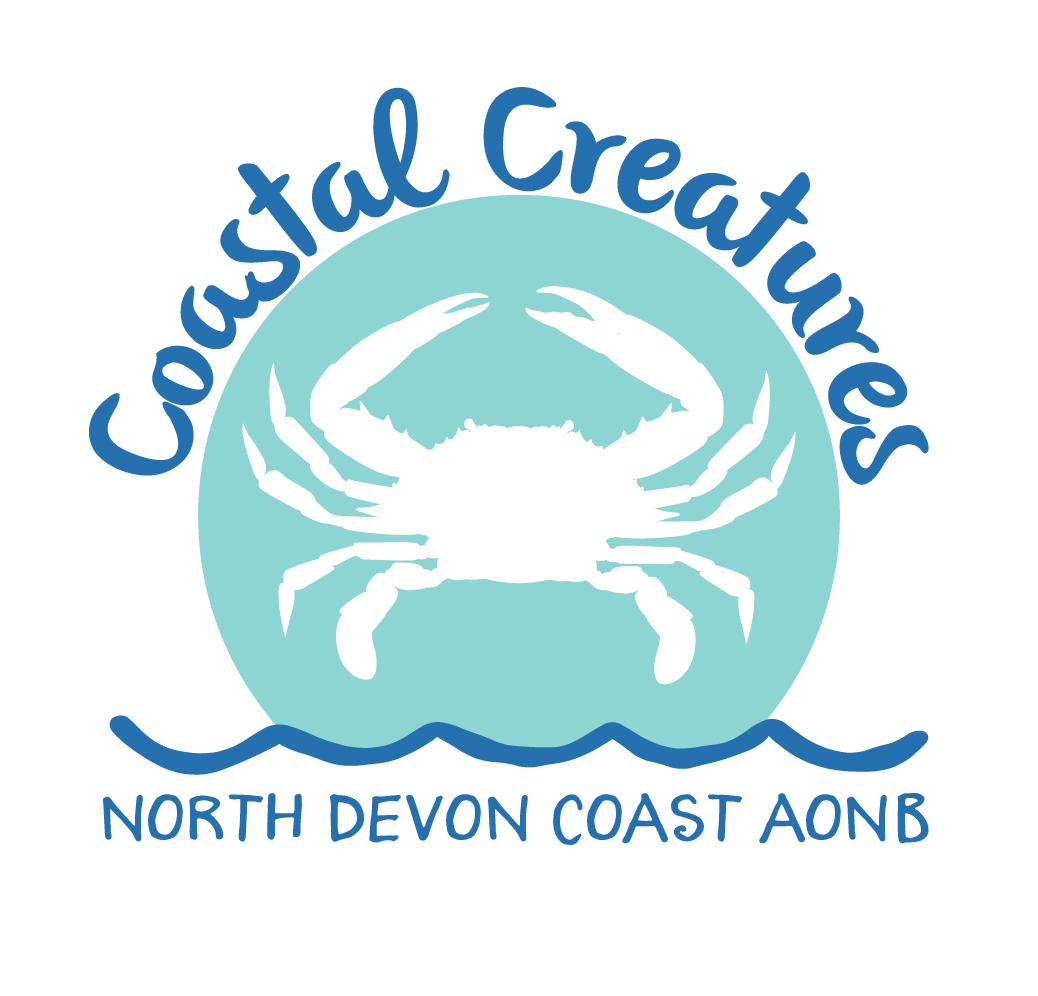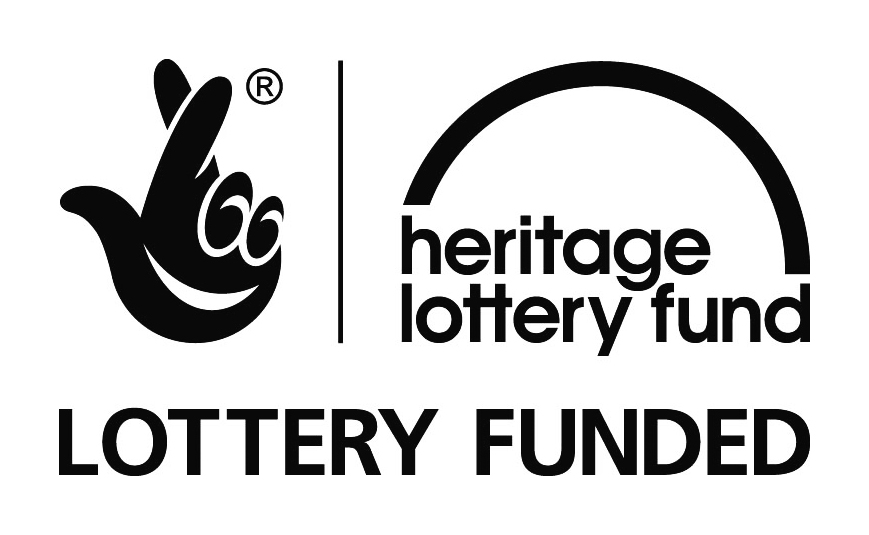 Our two year Coastal Creatures project ended in September 2018. The project was very generously supported by the Heritage Lottery Fund. During the project we ran 247 activities with 11,268 participants. We enjoyed raising awareness of our incredible coastal habitats in North Devon and the species found within them. It was brilliant to see people at rockpool rambles, mud dipping, intertidal surveys, beach cleans, BioBlitzes and local festivals and events.
During the project we provided citizen science opportunities to identify, record, enjoy and learn about the varied flora and fauna of our diverse intertidal and coastal habitats. To better understand our coast, we focused on four beaches along the AONB coast with a range of habitats and species which were suitable for different audiences, learning levels and styles. The focus beaches were Northam Burrows (Westward Ho! and Greysands), Croyde, Lee Bay and Combe Martin. Beach profiles can be downloaded here.
Our education and interpretation officer worked with schools, community groups, volunteers and partner organisations by organising a range of species identification, recording training and specialist surveying techniques. These sessions supported mass and targeted surveying of coastal species to increase our knowledge about local natural history and the natural environment. A Coastal Species and Habitats Spotter guide can be downloaded here and wildlife trails around Woolacombe, Ilfracombe and Northam Burrows can also be downloaded. Beach profiles listing key information on Croyde, Westward Ho!, Lee Bay and Combe Martin beaches were also created by members from Coastwise North Devon and can be downloaded from our website.
We ran regular beach cleans along the North Devon Coast with Coastal Creatures and still do. Check out our Beach Clean page about information of upcoming beach cleans. During beach cleans we helped to reduce negative impacts on coastal wildlife and leaving coastal habitats in a better condition. The project has instated three '2 Minute Beach Clean' boards into three coastal communities at Hele, Combe Martin and Northam Burrows Country Park which we hope will contribute towards keeping the coast free of marine litter.
A summary of the project including BioBlitz achievements can be seen below;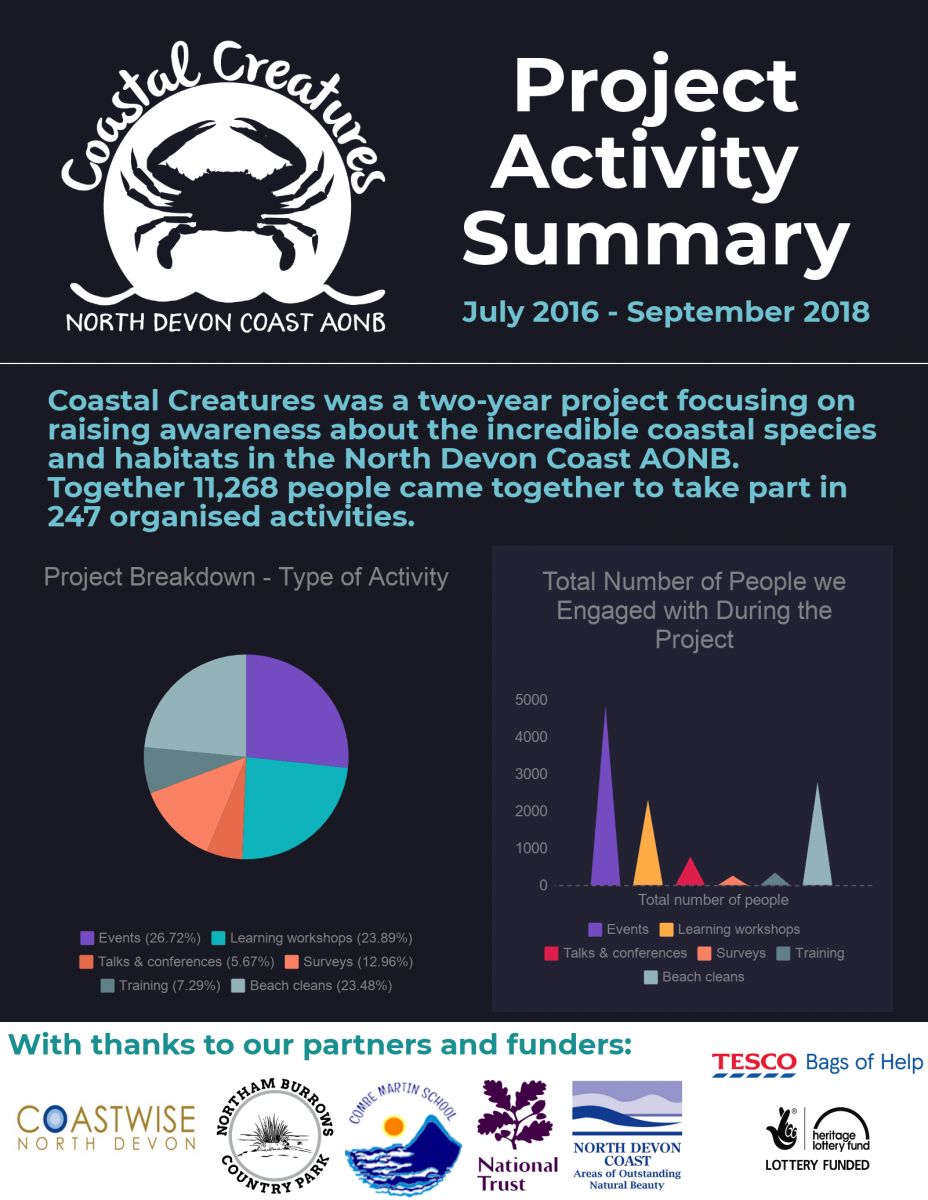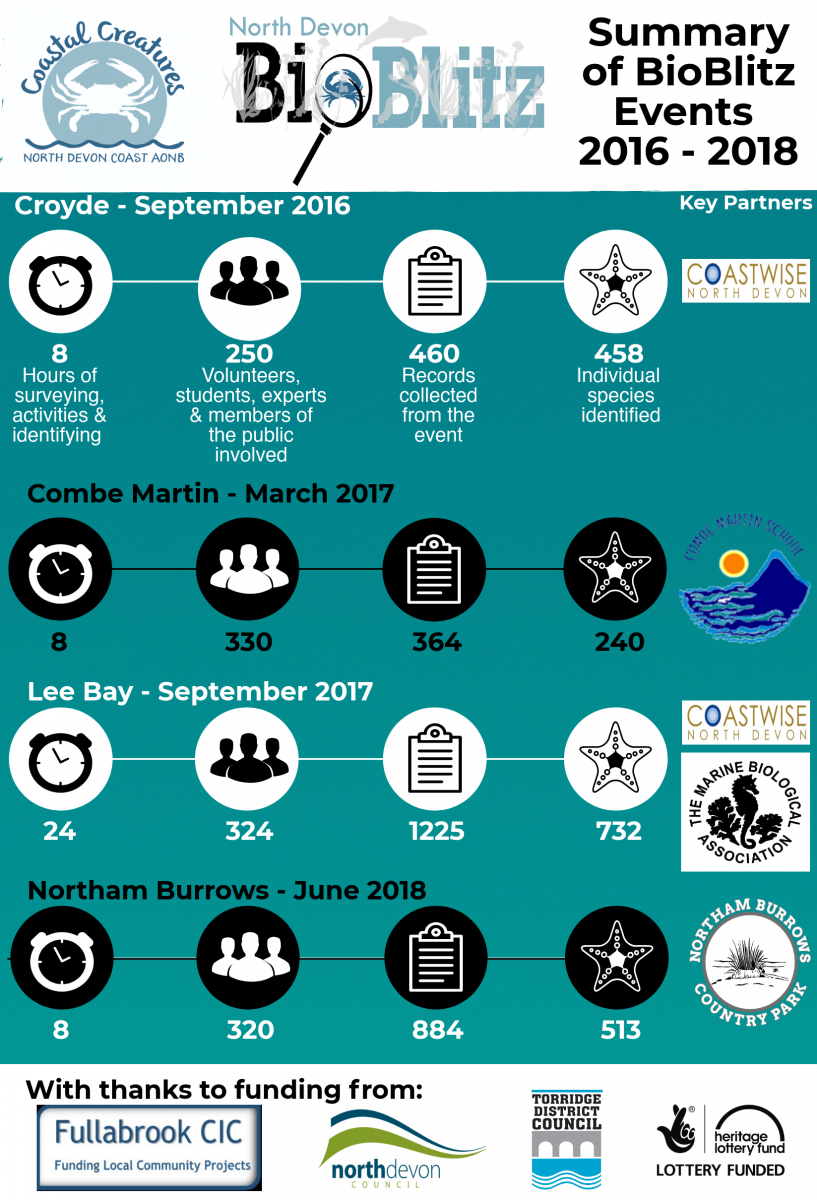 During the project we also worked closely with the RSPB to conduct a chough habitat suitability survey, which can be downloaded here. This report was follwed up by the National Trust installing 5 chough boxes along the North Devon coastline.
We are delighted to have worked with the National Trust, Northam Burrows Country Park, Combe Martin Sea School and Coastwise North Devon on this project. Each organisation has contributed towards different elements of the project focusing on their expertise. Without our project partners, Coastal Creatures would not have been possible.
Resources
Reports
Leaflets & Booklets
Other

See what we've done with the project by searching #CoastalCreatures on Facebook and Twitter.